Weeds taking over? Why you shouldn't simply pull them out and move on
In his new book, Diego Bonetto is unapologetic about mentioning only common fare. "There are no rare plants on these pages," he writes. "No endangered species in here. Just plain, omnipresent weeds."
There are also hardy Australian stalwarts – lomandras, pigface and lilly pillies – that can famously do it tough. Bonetto, an artist and naturalist who grew up on dairy farm in northern Italy before moving to Australia, sings the praises of it all.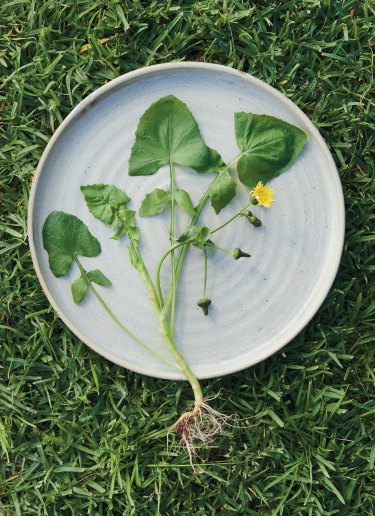 In Eat Weeds: A field guide to foraging, Bonetto joins the growing band of gardeners challenging conventional conceptions about what to do with the plants you might not have actually planted, or that are so widely planted we have become blind to them.
And what does Bonetto recommend we do with all these pesky self-starters or frequently used natives? In short: look at them, enjoy them and eat them.
"By getting to know what grows in your yard you will discover a wilder nature, come to terms with coexistence and hopefully facilitate space for a flourishing biodiversity both in your garden and on your dinner table," he writes.
How to manage weeds is a particularly pertinent topic right now because, if your garden is anything like mine, oxalis, nettles, chickweed, sow thistle, wild cabbage, plantain, mallow and more are currently making merry everywhere.
While Bonetto is a fan of the uninvited, leaving them to their own devices is most definitely not what he is proposing.
Instead he encourages you to take an extra keen interest, watching their ebb and flow through the seasons, noticing when there are flower buds that might be pickled or berries that could be fermented.
Embrace the dynamism of your patch, he says, and you can have the finest chickweed leaves in your smoothies and mallow leaves in your tabouli.
"I myself always enjoy the bitter flavours of salad greens like the dandelion," Bonetto writes.
But he's not talking any old dandelions. The best ones are young and not yet too bitter. It's the same with sow thistles, which he says that, when soft enough, are reminiscent of lettuce or radicchio.
He has a friend who goes a step further and harvests sow thistles as microgreens. After letting the thistles grow for no more than a week or two, this friend harvests the young shoots for his salad bowl.
But this sort of foraging requires dedication. Catching your weeds at the right moment requires the careful eye of any other form of gardening. "Arguably the best thing you can do to learn about a place is to go there, sit down, shut up and observe," Bonetto writes.
It is interesting how many times similar themes came up during an online gardening symposium hosted by garden designer and broadcaster Michael McCoy earlier this month.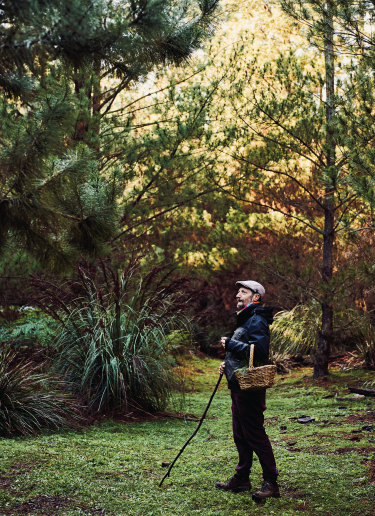 Several of the speakers, including leading British head gardeners Edward Flint and Fergus Garrett and the director of Germany's Hermannshoff garden, Cassian Schmidt, all mentioned the importance of observing how plants grow and shift over time when it comes to making a successful garden.
Garrett said that if he had to give one piece of advice to gardeners it would be to really look – at your garden, at other people's gardens, at wild landscapes, at weeds by the side of the roadway – and to think about what you see.
"Be a little more relaxed with your garden, observe things, how they grow, how they shift and then react. It's not nature, it's controlled nature but it's also not totally static," Schmidt said.
"Time is really important [for a garden]," Flint said. "And time spent being, not doing. Actually looking."
While these speakers are all in charge of finely crafted and ingeniously tended spaces full of rare plants and few – if any – weeds, the sense of engagement they encourage is relevant for all of us.
As Bonetto writes, the importance of creating "a connection point between us and the ecology around us" is important for everyone. And foraging is one way to do it.
"Foraging allows us to see value in the landscape," he writes. "We become stakeholders in this new-found wealth, which in turn fosters a sense of genuine care."
It doesn't mean you have to hang on to every weed, but nor should you wear yourself out removing every last one either.
Eat Weeds – A field guide to foraging: How to identify, harvest, eat and use wild plants, Thames & Hudson, RRP $50.
Michael McCoy's High Horticulture Symposium can be viewed online until June 30, $85. Go to thegardenist.com.au/events.
Make the most of your health, relationships, fitness and nutrition with our Live Well newsletter. Get it in your inbox every Monday.