Universal paid domestic violence leave to be minister's first act
More than eight million Australians will have access to 10 days of paid family and domestic violence leave by the end of the year as the new government pledges to make workplace equality reforms a priority.
Workplace Relations Minister Tony Burke said legislating the paid leave as a universal right would be his first parliamentary act, adding he wouldn't delay implementing all recommendations from the landmark Respect@Work report, including creating a positive duty to prevent workplace sexual harassment.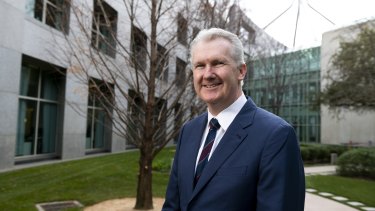 In a wide-ranging interview, Burke said his two priorities in the portfolio would be to bolster Australians' job security and boost wages, a day after the industrial umpire vindicated Labor's stance towards the low-paid by increasing the minimum wage above the rate of inflation.
"I want to get wages moving," Burke said. "We've had a long period in Australia where wages have been sluggish or [there's] effectively wage stagnation, and I really want to be able to get that moving for people again."
He also foreshadowed fixing the enterprise bargaining system would be his primary goal at the prime minister's jobs summit later this year, and confirmed the union-targeting Australian Building and Construction Commission would be de-funded regardless of legislative action.
Burke said the business community's goal of changing the "better off overall test" – which ensures workers' pay and conditions don't go backwards – would be addressed at the summit, but "if you want to get wages moving, that's not necessarily a conversation about people being worse off".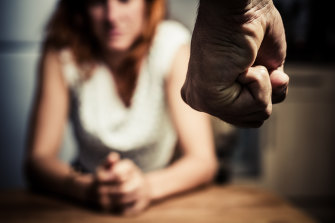 The minister said while the government's promise to ensure labour-hire workers receive the same pay as employees could take time to get right, there were other industrial relations policies that could be acted on relatively quickly, such as criminalising wage theft and, potentially, the positive duty legislation, which puts the onus on employers to prevent sexual harassment in their workplace.
"I'm inclined to put quite a number of [policies] in a single bill later this year," Burke said.
But he made clear mandating paid domestic violence leave under the national employment standards was urgent. That would cover about 8.5 million Australians. The Fair Work Commission had already made a similar, preliminary decision granting the right to 2.7 million workers on industry awards.
"Any piece of legislation changes people's lives. This legislation changes people's safety immediately ... as soon as I can get it through, I intend to, and so I'm hoping to get it drafted in time for the first couple of [parliamentary sitting] weeks."
He said the government would act on the advice of the unions and businesses, as many major companies have paid leave policies in place, before advising how workplaces would be able to effectively implement the protection.
"What you want to shift with this law, is a situation where, for all the issues that a woman might be weighing up when she's deciding whether or not to get out of a violent situation, that whether she can afford it is not one of them," he said.
PwC partner Catherine Walsh, whose workplace has unlimited paid domestic violence leave, said appropriate channels needed to be created within the workplace that protected the privacy and safety of the employee, and advocacy roles could be created for those with lived experience.
"You have to start from a position of care, ensure the person impacted is at the centre of conversations, and their permission is sought around widening the circle [of people involved]," Walsh said.
Hayley Foster, chief executive of sexual, domestic and family violence counselling and advocacy organisation Full Stop Australia, said it was critical to maintain confidentiality, as it was impossible not to disclose the need to access the leave to at least one superior.
"It's something employers are already obligated to do, but in practice we see confidentiality breaches all the time, and that's why we see a very low uptake: people are genuinely worried about the responses they're going to get," Foster said.
Foster and Elise Phillips, the interim head of Domestic Violence NSW, said the universal entitlement would need to be rolled out with resources and education to ensure it was taken up effectively.
Cut through the noise of federal politics with news, views and expert analysis from Jacqueline Maley. Subscribers can sign up to our weekly Inside Politics newsletter here.
Angus Thompson
is a federal political reporter covering industrial relations for The Sydney Morning Herald and The Age.
Connect via Twitter or email.